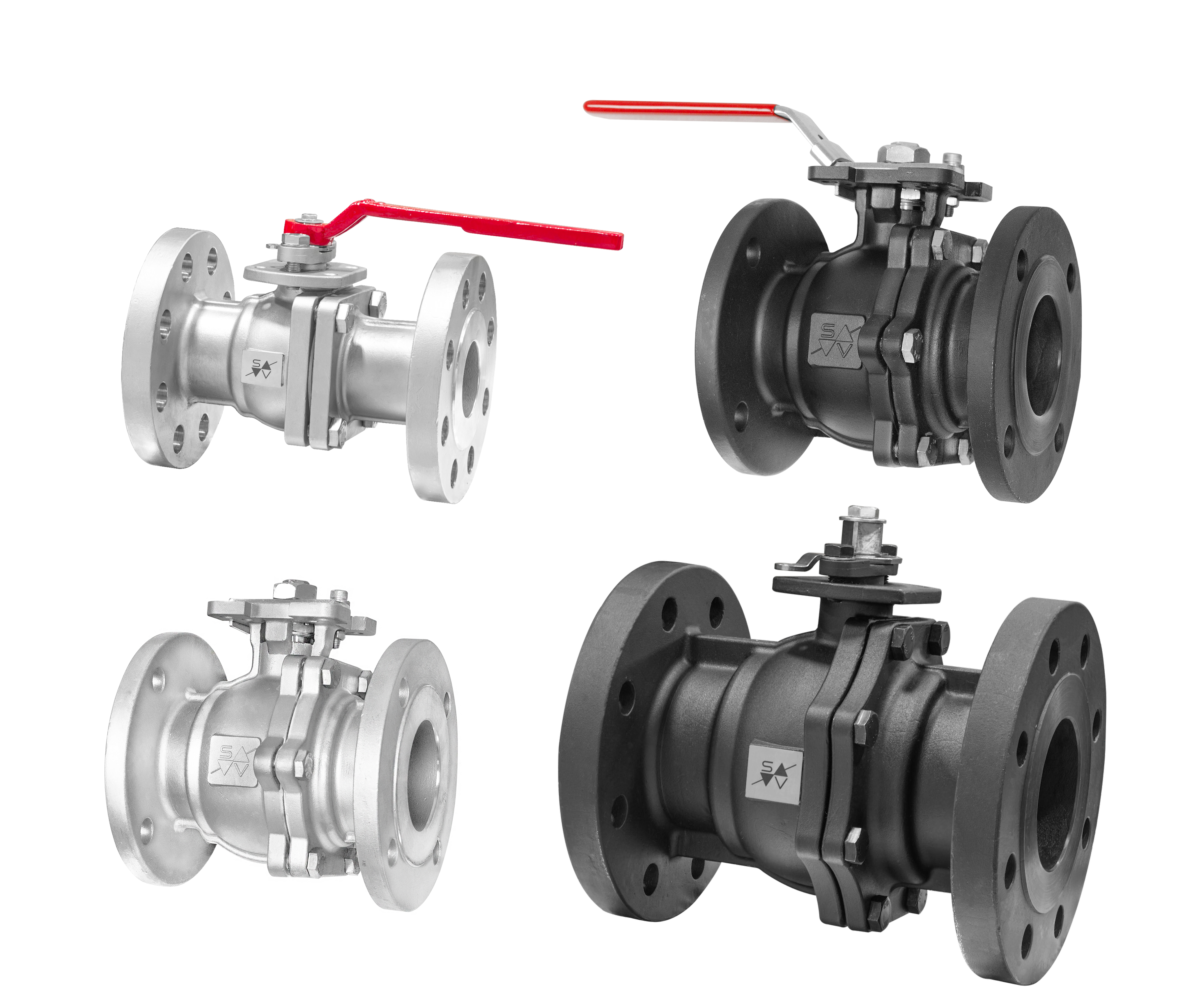 Class 150 & Class 300
Size Range 1/2" thru 6" Full Bore
ISO 5211 Direct Mount Pad
Body Wall Thickness ASME B16.34
End Connections: RF Flanged
Fugitive Emissions ISO 15848
Firesafe Tested API 607
Anti-Static Device and Live-Loaded Packing
Blowout Proof, Low Torque Guided Stem Design
Wide Range of Soft and Metal Seated Options
Manual, Electric, Pneumatic Operators
Globally Certified and Approved
Certifications & Compliance
Sesto Valves are designed and manufactured to internationally recognized standards including but not limited to the following:
Fire Testing: API 607 Certified
Testing: API 598, API 6D, ISO 15848, B56361, ISO 5208
Design: ANSI B16.34, ANSI B16.5, ANSI B16.10, NACE MR0175, API 608
Markings: MSS-SP-25, PED, NACE
Certifications: API 607, SIL, NACE, PED, ISO 15848
Body: ASTM A216 GR WCB, ASTM A351 CF8M
Ball: ASTM A351 CF8, ASTM A351 CF8M
Stem: 304SS, 316 SS, 17-4PH
Seat: TFM, CTFM, PTFE, RTFE, CTFE, 50/50, MTFE, PCTFE, METAL
Bolts: AISI 304
*Note: All flow wetted SS components are passivated in order to maximize corrosion resistance.
Versatility &
 

Reliability
The Sesto Valves M15/M30F Series direct mount flanged floating ball valve design starts with a high quality investment cast body, designed and tested in compliance with ASME B16.34 standards.  Precision machined surfaces and tighter manufacturing tolerances allow for precise assembly and fitting of body components and seals.  Because of reduced dimensional variations, seats can be designed for minimal compression.  This results in lower, more consistent torques and longer seat life.  Every valve is factory tested and serialized for quality control and traceability.
Firesafe 2-PC Direct Mount Flanged ANSI Class 150 & 300
ASME B16.34, API 607, API 598  /  ISO 15848, NACE, SIL Torques and Tolerances Verified for Consistency
Design
The Sesto 2-PC Class 150&300 flanged ball valves are compliant to ASME B16.34. The wall thicknesses are designed thicker than industry standards. The body gaskets, seats, and stem are much larger than most competitor's designs.
Precision
Investment cast quality body with chemical composition and hardness controlled to meet NACE standards. The sealing areas are machined to a tight tolerance of +/- .002". This allows for lesser compression on the seat thereby lowering torque.
Reliable
The precision machining, low seat compression, and oversized stem all work together to give use a consistent low torque design. Our Torques are monitored before each shipment to ensure repeatable, reliable performance. Each valve is tested and serialized to ensure the highest quality.
Certified
As with all Sesto Valves the 2-pc direct mount cast ball valve is API607 Fire Tested and certified. The Stem packing design is FE tested. They are NACE and SIL certified with global approvals. The wall thickness design is certified to meet ANSI Class 150 (285 PSI) and to meet the listed pressure marked on the valve bodies.