Class 150 to Class 2500
Size Range ¼" thru 16" (Class Dependent)
Single and Double Isolation, Multi-Port Designs Available
Floating and Trunnion, Full and Reduced Bore
Bolted Body Facilitates Inline Maintenance
Venting/Relief Designs in Multiple Configurations
End Connections: RF, RTJ, BW, SW, NPT, BSP, Special
Fugitive Emissions ISO 15848
Fire-Safe Tested API 607
Anti-Static Device and Live-Loaded Packing
Guided Seat Design on Trunnion Design
Blowout Proof, Low Torque Guided Stem Design
Wide Range of Soft and Metal Seated Options
Manual, Electric, or Pneumatic Operators Available
Custom Face-to-Face Lengths Available
Certifications & Compliance
Sesto Valves are designed and manufactured to internationally recognized standards including but not limited to the following:
Design: API 6D, API 608
Fire Testing: API 607, API 6FA, BS 6755 Part II
Testing: API 6A, API 598, API 17D, ISO 5208, BS 6755 Part I
Marking: API 6A, MSS-SP-25, PED
Certifications: API607, SIL, NACE, MR0175, PED, Fugitive Emissions
Partial List of Applications
Oil & Gas Pipelines
Refineries and Petrochemical Plants
Power Generation
Gas and Coal Fired Turbines
Gas Purge Credit Systems
Floating Production Storage & Offloading
Offshore Platforms
Emergency Shut Down Valves
Chemical Injection
Gas Measurement Systems
Fire-Safe &
Fugitive Emissions Certified
Packing arrangement is Fire-Safe for critical applications and Fugitive Emissions ISO 15848 certified.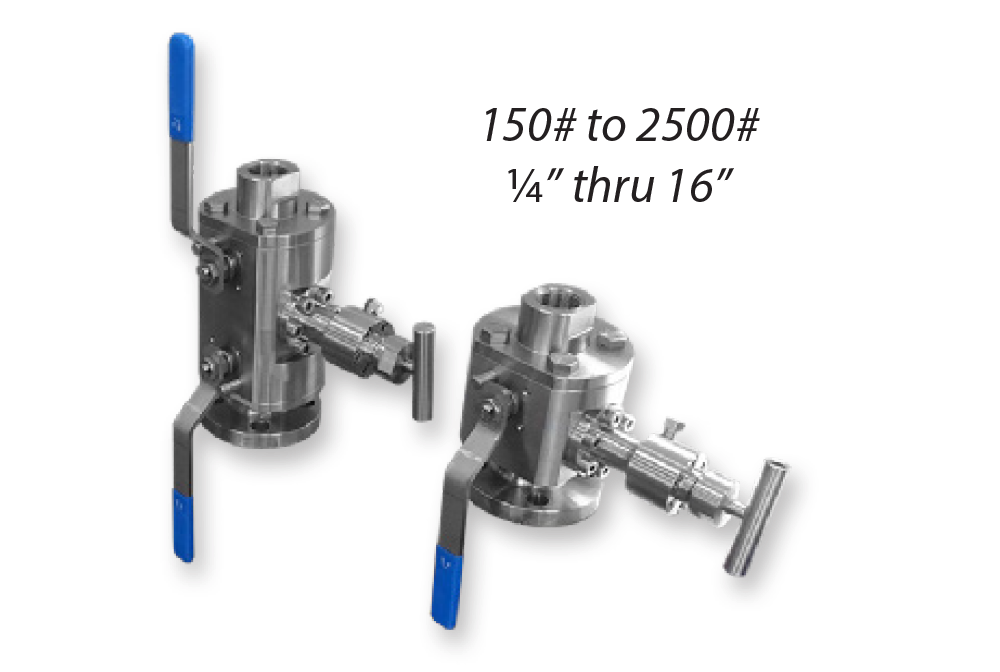 Versatility &
 

Reliability
The Sesto Valves double block and bleed design is engineered for critical service and can be customized for nearly any application.  Integrating two ball valves into one body achieves double block and double isolation (API 6D & OSHA compliant) while minimizing leak paths and reducing footprint.  Multiple valves can potentially be replaced with a single unit that can include one or more bleed valves configured to specific requirements.  Both ball valves can be operated independently with manual or powered operators, and available safety lockouts.  Additionally, the design allows for integrity check of seals when fail-proof isolation is critical and leakage could have catastrophic consequences.  Sesto Valves DBB solutions are made to simplify piping requirements while increasing safety and reliability.

Precision Machined Forged Body
The forged body eliminates the possibility of leakage due to poor castings. Precision finish machining keeps tight tolerances to ensure secure assembly for high pressure, critical applications.
Ball/Seat Lapping
Lapping seats to the ball ensures tight tolerances, improving shut-off sealing capability
while lowering torque requirements.
Application Specific Testing Protocol
We build upon proven API 598, API 6D, and MSS-SP-61 testing standards and customize our testing protocols to simulate actual service pressure conditions, guaranteeing valve performance before field installation.
Customizable Design
The design is highly customizable so end connections, face-to-face lengths, and other features can be modified to suit application requirements.
Reliable, Redundant
Critical Shutdown Valves
Where valve reliability is critical to operation the Sesto